Overview
Many foot problems can be contributed to Adult Acquired Flatfoot Deformity (AAFD), a foot and ankle condition that causes fallen arch of the foot. AAFD is also referred to as Posterior Tibial Tendon Dysfunction (PTTD). The posterior tibial tendon serves as the principal supporting structure of your foot. When this ligament is injured overtime the arches start to flatten, leaving you with a painful foot condition. AAFD is more common in women ages 39 - 65 than men.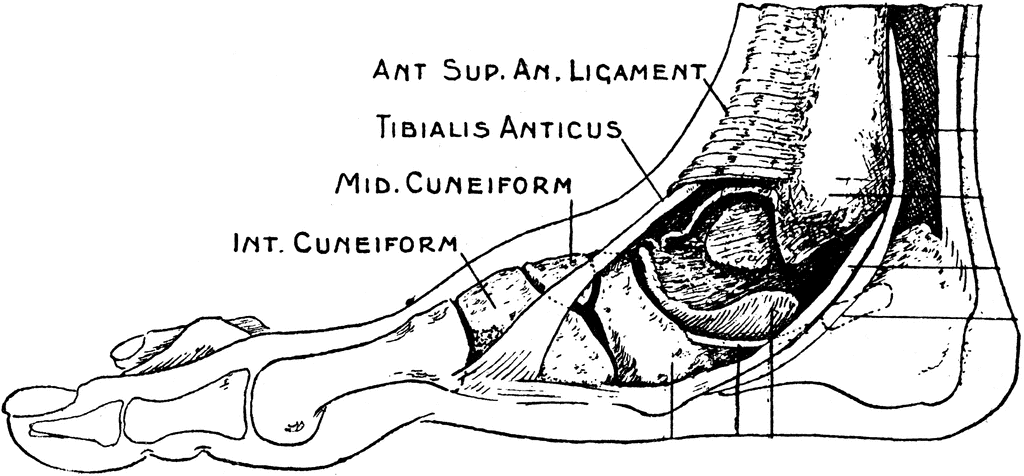 Causes
Overuse of the posterior tibial tendon is often the cause of PTTD. In fact, the symptoms usually occur after activities that involve the tendon, such as running, walking, hiking, or climbing stairs.
Symptoms
Pain along the inside of the foot and ankle, where the tendon lies. This may or may not be associated with swelling in the area. Pain that is worse with activity. High-intensity or high-impact activities, such as running, can be very difficult. Some patients can have trouble walking or standing for a long time. Pain on the outside of the ankle. When the foot collapses, the heel bone may shift to a new position outwards. This can put pressure on the outside ankle bone. The same type of pain is found in arthritis in the back of the foot. Asymmetrical collapsing of the medial arch on the affected side.
Diagnosis
Starting from the knee down, check for any bowing of the tibia. A tibial varum will cause increased medial stress on the foot and ankle. This is essential to consider in surgical planning. Check the gastrocnemius muscle and Achilles complex via a straight and bent knee check for equinus. If the range of motion improves to at least neutral with bent knee testing of the Achilles complex, one may consider a gastrocnemius recession. If the Achilles complex is still tight with bent knee testing, an Achilles lengthening may be necessary. Check the posterior tibial muscle along its entire course. Palpate the muscle and observe the tendon for strength with a plantarflexion and inversion stress test. Check the flexor muscles for strength in order to see if an adequate transfer tendon is available. Check the anterior tibial tendon for size and strength.
Non surgical Treatment
Depending on the stage of the deformity and patient?s functional goals, various treatment options are available. Some patients improve with conservative care which includes rest and immobilization, shoe modifications, orthoses and bracing, or physical therapy. Surgery might be warranted for advanced stages of the condition. Often a combination of procedures including tendon and muscle augmentation, tendon transfers, realigning of bones or fusion of certain joints might be necessary in more advanced cases. Your doctor will evaluate and recommend an individualized plan of care with your specific needs in mind.
Surgical Treatment
For those patients with PTTD that have severe deformity or have not improved with conservative treatments, surgery may be necessary to return them to daily activity. Surgery for PTTD may include repair of the diseased tendon and possible tendon transfer to a nearby healthy tendon, surgery on the surrounding bones or joints to prevent biomechanical abnormalities that may be a contributing factor or both.